Traditional Indian Wedding Shoes
Adorning the Feet With Beautiful Shoes
An Indian bride will usually have elaborate henna designs put on the feet for decorative purposes for her wedding. Sometimes it is a shame to have to cover them up, but putting on proper footwear is a neccesity during those photo-taking sessions and the wedding dinner reception.
This article showcases a few designs of traditional Indian footwear that you can wear with a bridal saree, or bridal lehnga.
We hope you are suitably inspired with these absolutely exquisite designs :)
Covered Beaded Wedding Mules (Shoes)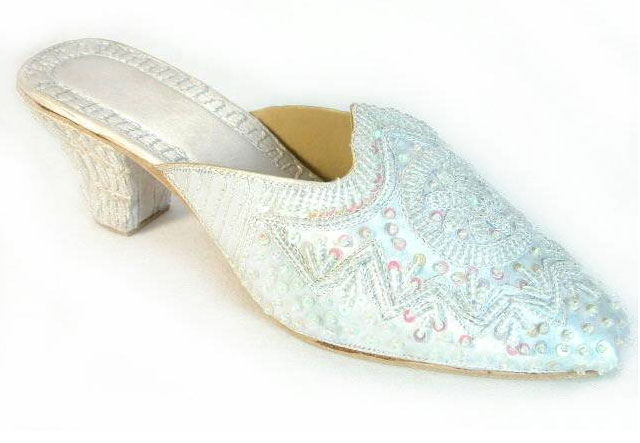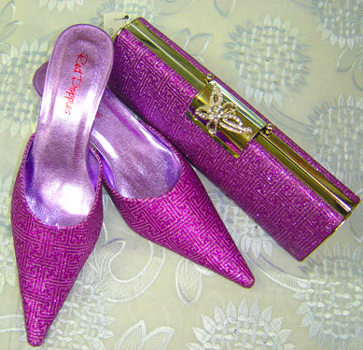 As you can see, Indian ethnic wedding shoes come in a variety of colours. It is always possible to find a pair that matches your wedding dress, no matter what color outfit you end up picking. It may take some time to hunt down the perfect pair, but it can be done!
The only drawback in picking Indian ethnic wedding shoes is that most of them are low-heeled. If you are looking to add some height, then you should pick high heeled shoes, preferably with a sturdy high heel if you plan on being on your feet for hours.
We will post more on selecting wedding high heeled shoes in a later article. Look out for it.
Please send us an email at indianproposal[at]gmail.com, if you would like to receive informational books and ideas on wedding planning.
Labels: Beaded Shoes, Indian Wedding Shoes, Wedding Shoes
Featured Offer from Nina at India Wedding Designs:
Sign-Up For 21 Wedding Tips
Includes the following Topics!

Something Every Bride-to-Be Needs to Know
How To Survive (and Enjoy) Your Wedding Day
The Real Secret to Choosing Colors for Your Wedding Dress
Adapt the Latest Bridal Dress Fashions To Your Figure Type
Bridal Hairstyle Looks That Would Suit You Best
How to Avoid Bridal Make-up Disasters
The Wedding Make-Up Tip for Indians that is Almost Too Easy
For Radiant Skin, These Facial Methods Work Like Crazy
The Biggest Mistake Brides Make (and How to Avoid It)
The Best Way I Know to Get a Honeymoon Trip, Even When Your Budget Doesn't Allow It.