Wedding Weight Loss Tips
There are two main worries a bride-to-be feels in regards to her weight – (1) she would not feel good about her body on the big day and (2) that she would forever be remembered in people's memories as being the fat bride.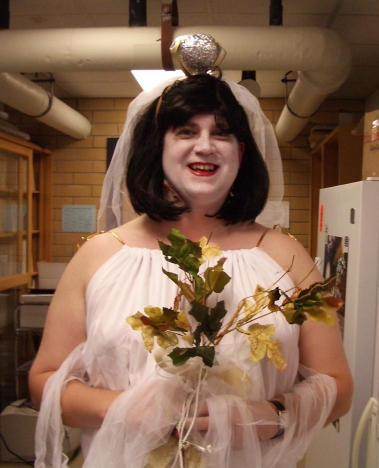 Is there anything more devastating than the idea of being fat on your wedding day?
Every bride wants to look amazing in her wedding dress. So if you have the time (that is, your wedding date is not in a month or less), it would be wise to embark on an exercise and diet plan, as you plan the other important details of your wedding.
If you need to lose weight, fitness and health experts have suggested that the best way to lose inches is to eat more healthfully, and to do cardio workouts such as walking, running, cardio machines and aerobics classes. Simple toning exercises like those that target the abs and back may help you to firm up, but they will not slim you down because this type of exercise does not reduce fat.
The rule of thumb is that losing 10 pounds equals one dress size, but that is not foolproof because women lose weight in different places. Some women find that losing only 5 pounds can make their clothes looser.
Do not go on a crash diet just to reduce calorie intake because you may end up losing weight and looking skinnier on your wedding day, but you may also look unhealthy and feel weak and fatigued as a result. One to two pounds of weight loss a week is the healthiest goal, but it requires a concerted effort to eat smaller portions and cut out the junk, as well as doing regular exercise on most days of the week.
Taking power walks during your lunch hour, or after your work will help you. Climb the stairs instead of taking the elevator, or park your car at a further distance, and then walk to your work, or mall. All of these little steps help. Also, you should gradually build up to at least 60 minutes of cardio per day. If you afford it, a certified personal trainer can help you stick to a plan - get a trainer that specialize in getting brides in shape for the big day.
As for a food plan, some people recommend cutting out carbs to reduce bloating and drop weight fast. However, bad breath can accompany a low-carb diet (and who wants
halitosis
on on her wedding day — or wedding night!). Also, low-carb diets can cause extraordinary fatigue. And you need your energy in order to survive (and enjoy) your eventful wedding day. The happiest day of your life is also a grueling, intense, marathon of a day — and one done when you are all dressed up, bejewelled and in high heels.
The most sensible way is to follow a healthful diet that consists of small, regular meals. It would also be a good idea to knock out all the unnecessary calories found in sweetened drinks like Coke, or Pepsi, and alcohol.
For in-depth pre-wedding weight loss tips and plans, please
click here
.
Featured Offer from Nina at India Wedding Designs:
Sign-Up For 21 Wedding Tips
Includes the following Topics!

Something Every Bride-to-Be Needs to Know
How To Survive (and Enjoy) Your Wedding Day
The Real Secret to Choosing Colors for Your Wedding Dress
Adapt the Latest Bridal Dress Fashions To Your Figure Type
Bridal Hairstyle Looks That Would Suit You Best
How to Avoid Bridal Make-up Disasters
The Wedding Make-Up Tip for Indians that is Almost Too Easy
For Radiant Skin, These Facial Methods Work Like Crazy
The Biggest Mistake Brides Make (and How to Avoid It)
The Best Way I Know to Get a Honeymoon Trip, Even When Your Budget Doesn't Allow It.